Title
Economic Fables
Lecture Notes in Microeconomic Theory: The Economic Agent
Economics and Language
Modeling Bounded Rationality
Chinese
Publisher
Guangxi Normal University Press, 2019.
Shanghai People's Publishing House, 2007.
Shanghai Univeristy of Finance & Economics Press, 2005.
China Renmin Univeristy Press, 2004.
China Social Sciences Publishing House, 2000.
Comments
Published in Hebrew in 2009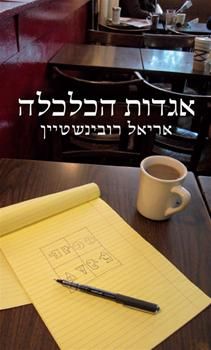 see the cover original photo
Anonymous reader (Jan 12th 2003):
"I killed three mosquitos with your bounded rationality booktoday...First time that I manage to kill mosquitos in my entire life!"